SCOTT WILBUR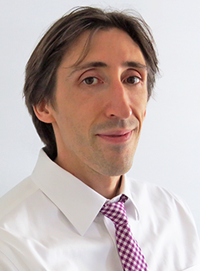 Transition Director
Scott Wilbur is the Transition Director and founder of Next Level Transition Consulting. In addition to serving private pay clients throughout the Washington DC area, Next Level Transition Consulting is also a vendor for the Department of Aging and Rehabilitation, Virginia's vocational rehabilitation agency.
Over his career, he has obtained employment for various diverse thinkers in professional fields including hospitality, retail, finance, IT, computer programing and application development, engineering, marketing, video/stage production, and applied statistics. He has worked with clients of every education and skill level, from high school diplomas to advanced graduate degrees. Developing flexible, practical, and inconspicuous coping strategies for employment, transition, goal setting, self-advocacy, and networking are a primary focus of Scott's expertise.
Scott has been a career counselor, career coach, job coach, special education teacher (Fairfax Public Schools and the Pulley Center) community job-site coordinator, and a professional musician. Scott has written about self-advocacy in the workplace for ADDitude magazine, and discussed employment issues on radio shows including The Mary and Melissa Show, as well as Attention Talk Radio.
He has shared his experience and knowledge through presentations at the US Department of Education, the national Learning Disabilities Association of America Conference, and through workshops and projects relating to employment for organizations such as the Autism Society, Autism Speaks, Organization For Autism Research, FCPS, Arlington County Public Schools, Montgomery County Transition Work Group, Beacon College, School Talk, and the ARC.
Scott's most important qualification is his own struggle with ADHD, multiple learning disabilities, and depression. He understands the needs of diverse thinkers and what it takes for them to compete in the workforce because he travels that path himself.
KYLEE MATHIEU
Transition Coach
I was born and raised in Maine where I got my Bachelor's degree at the University of Maine Orono, in Elementary Education. I became a Psychiatric Technician on the children's ward of a Psychiatric hospital. In this role I provided hands-on care to people with varying degrees of mental illnesses and/or developmental disabilities. I took part in the planning and implementing patient treatment plans, record-keeping and assisting patients with personal grooming and other activities of daily living. From there I became a Behavioral Specialist providing in-home support to families with children who had mental illnesses and/or other developmental disabilities. I got my Master's degree in Special Education at George Mason University and started teaching at the elementary level in Fairfax County. I am now working with young adults who have various levels of disabilities, to foster independent living skill and career skills so they become more independent, at home and in the community.
JADA THOMAS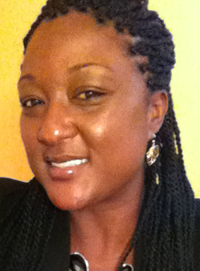 Transition Coach
I was born and raised in Washington, DC where I attended Howard University and received a Bachelor's degree in Psychology. I went on to complete my Master's degree in Special Education from Bowie State University and in 2013 I completed my Education Specialists degree in International Education. I have worked as a Special Educator for the past 16 years in the District of Columbia Public Schools, Prince George's County Public Schools and Fairfax County Public Schools. I currently work in Fairfax County Schools with students with disabilities ages 18-22 in a program specifically designed for Career and Transition skills.
Through my work as a special educator I have become passionate about helping students with disabilities who are often marginalized in our education system, find their path to success by arming them with the skills that help them become more independent in all areas of their lives. Among the many strategies I use to help students excel, I am most proud of the use of mindfulness and yoga. Mindfulness and yoga are alternative strategies I have used in my own life and with my students to help them cope with anger, stress, and problem solving.